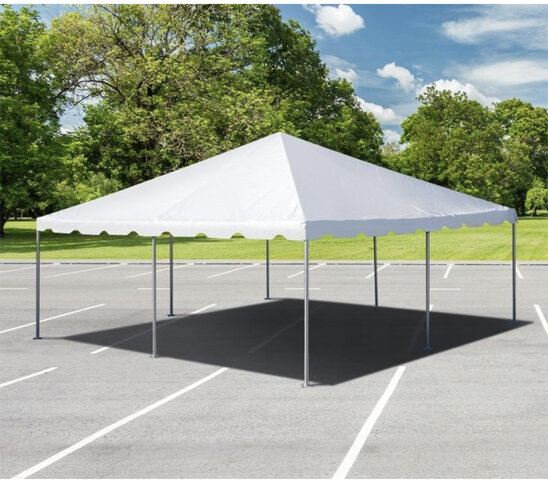 20x20 West coast frame tent




Available Booking Options

| | |
| --- | --- |
| Overnight | $325.00 |
| 3 Days | $487.50 |
| Weekend | $487.50 |



Introducing our 20x20 West Coast Frame Tent, the perfect solution for your outdoor event needs. This tent is designed with a sturdy aluminum frame and durable vinyl canopy, providing reliable shelter for your guests. With a spacious 400 square feet of covered area, this tent is ideal for hosting weddings, corporate events, or any other outdoor gathering.
The West Coast Frame Tent is easy to set up and take down, making it a convenient choice for any event. The tent's frame is constructed with lightweight aluminum, making it easy to transport and assemble. The vinyl canopy is water-resistant and UV protected, ensuring that your guests stay dry and comfortable in any weather.
The tent's design features high ceilings and open sides, providing ample ventilation and natural light. The tent can be customized with sidewalls, doors, and other accessories to create a more enclosed space if needed.
Overall, our 20x20 West Coast Frame Tent is a reliable and versatile option for any outdoor event. Its sturdy construction, spacious interior, and customizable options make it a popular choice for event planners and party hosts alike.